FACULTY-LED STUDY TOURS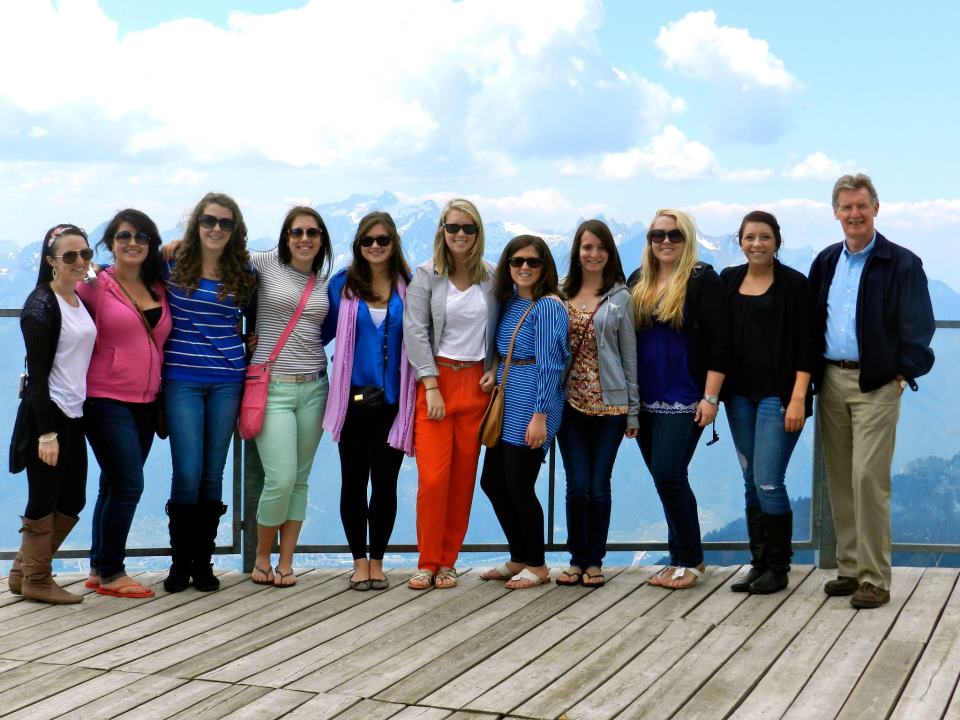 The Office of International Education offers several one-to-three week faculty-led study tours during the months of January, March, and May & June. In each program, a group of 15 students meets with the two faculty leaders during the semester and then travels together overseas.

Short-term study tours offer a great opportunity to gain exposure to another culture. For those students who prefer to travel with a group, or if academic requirements prevent semester long study abroad, they are an excellent option. Participants gain experience and self-confidence on these tours, and many choose to study or intern abroad for a full semester after they return.
How to Apply:
Students must submit an application via our online application. Please go to the "Programs" page, and select the study tour you wish to apply for and click "Apply Now." Please note that if a deadline has passed or if a tour is full, the "Apply Now" button will not appear.
Eligibility
2.5 GPA or Higher

Good Academic and Disciplinary Standing at the College

Must fulfill all application and pre-departure requirements
2016 Study Tours
LST 388: Japan: Past & Present
Application now closed

Location: Tokyo, Hiroshima, Kyoto (Japan)
Dates: May 23 - June 1, 2016
Class Status: Undergraduate
Semester: Spring 2016 (for registration)
Credits: 3
Price: $3,895
Application deadline: February 2, 2016

Course Description: This course will explore both traditional and mod-ern Japan. It will provide a broad overview of Japanese history and an introduction to Japanese language and culture. Students will learn about Japanese customs, etiquette, and taboos, and come to appreciate the country's rich and distinguished literary, art, theatre, film, and musical traditions. To understand the importance of Japanese group dynamics, students will often collaborate with classmates while examining various topics. Students will investigate the impact of the dropping of the Atomic Bomb on Hiroshima, including the way the city has become a focal point for efforts to promote peace among nations and to eliminate nuclear weapons.
Service Trip to Haiti
Application now closed

Location: Port-au-Prince, Haiti
Dates: May 25 - June 1, 2016
Class status: Undergraduate
Credits: Non-credit
Price: $1,668
Deposit: $150 (Due by March 11, non-refundable)
Application deadline: February 15, 2016

Trip Overview: In May, 2016, Endicott College will run a service trip to Haiti in conjunction with Partners In Development (PID), a non-profit organization based in Ipswich, MA. This trip will be led by Endicott Chaplain Manderson and Professor Meedzan, R.N.