INTERNATIONAL EDUCATION STAFF
To schedule an appointment with an advisor, email Warren Jaferian at: wjaferia@endicott.edu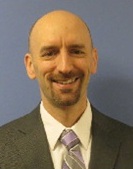 Chris Moca, International Student Advisor

cmoca@endicott.edu
+1.978.232.2270
Background and Experience: A life-long resident of New England, Chris received his Bachelor of Arts degree in International Relations and German from the University of New Hampshire and his Master of Education degree in Teaching English as a Second Language from Boston University. He had his first exchange experience as a high school student when he visited Nuremburg, Germany. While at UNH, Chris did his semester abroad at Salzburg College in Austria. He later worked in Japan for four months, teaching conversational English to college students.

Warren Jaferian, Dean
wjaferia@endicott.edu
+1.978.232.2272
Background and Experience:
Background and Experience: Warren Jaferian, Dean of International Education, joined Endicott College following a 20 year career in international business. He served as Global Vice President for a leading multinational corporation, responsible for strategic planning, sales, marketing, and innovation. His international assignments included postings in Saudi Arabia, Nigeria, Cameroon, Gabon, Chad, and France.

Warren has lived in 11 countries, and has traveled to more than 100 worldwide. He studied abroad in Africa and served as a development volunteer upon graduation from college. He was raised in Geneva, Switzerland and attended the College du Leman international school. He studied International Relations and French at Ohio Wesleyan University, and Education at Tufts University's Graduate School of Education. He is currently pursuing an advanced degree in Higher Education Administration at Northeastern University.