Faculty-Led Study Tours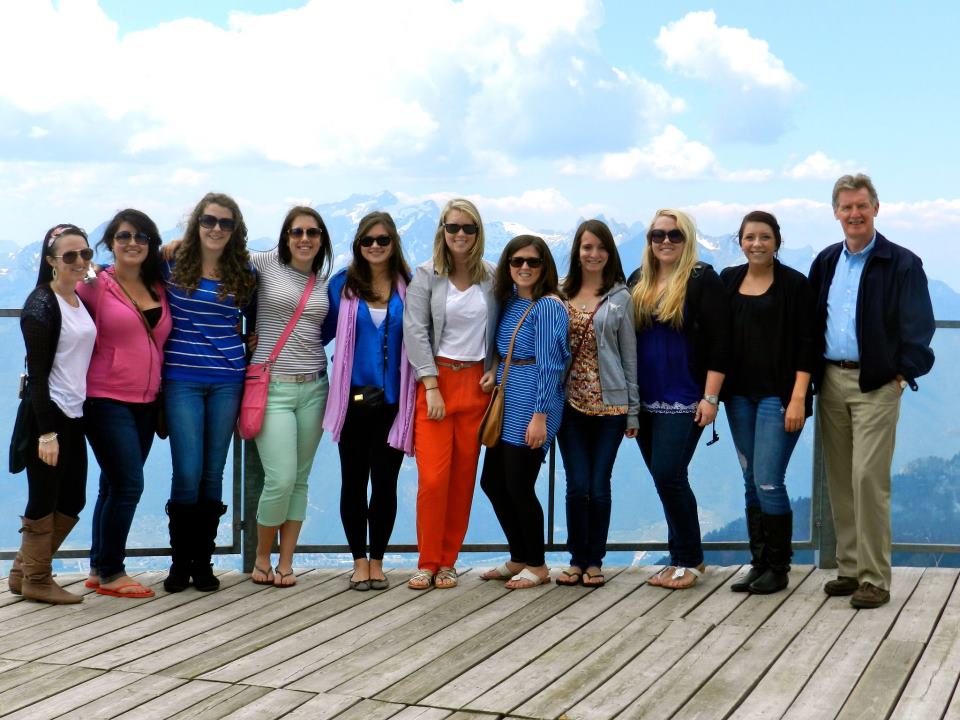 The Office of International Education offers several one-to-three week faculty-led study tours during the months of January, March, and May & June. In each program, a group of 15 students meets with the two faculty leaders during the semester and then travels together overseas.

Short-term study tours offer a great opportunity to gain exposure to another culture. For those students who prefer to travel with a group, or if academic requirements prevent semester long study abroad, they are an excellent option. Participants gain experience and self-confidence on these tours, and many choose to study or intern abroad for a full semester after they return.
How to Apply:
Students must submit an application via our online application. Please go to the "Programs" page, and select the study tour you wish to apply for and click "Apply Now." Please note that if a deadline has passed or if a tour is full, the "Apply Now" button will not appear.
Eligibility
2.5 GPA or Higher

Good Academic and Disciplinary Standing at the College

Must fulfill all application and pre-departure requirements
2018-2019 Academic Year Study Tours
HMS 387: Costa Rica Culture and Community Service Project
Location: Costa Rica
Dates: January 2-19, 2019
Class Status: Undergraduate
Semester: Fall 2018 (for registration)
Credits: 3
Price: $3,850
Application deadline: September 13, 2018

Course Description: A semester-long course that culminates in a community service project in Costa Rica. Important themes in intercultural communication, service learning, Costa Rican history and contemporary culture are explored. The in-country component consists of a cultural orientation and Spanish language courses in Santa Ana followed by a service project and an evaluation retreat.
SP 205: Spain: Art, History and Culture
Location: Madrid, Spain
Dates: January 2-19, 2019
Class Status: Undergraduate
Semester: Spring 2018 (for registration)
Credits: 3
Price: $3,850
Application deadline: October 5, 2018
Description: In this immersion experience, students study art, as well as the cultural history of Spain from its origins to the present by visiting art museums and cultural sites. Additionally, students are instructed in the Spanish language with emphasis on building communication skills. The course has 42 lecture hours in addition to four days of excursions. The course is structured with twelve sessions of three and a half hours each. Each of the sessions will have two hours of Spanish culture and civilization, and one and a half hours of Spanish language and grammar.