Passport and Visa Information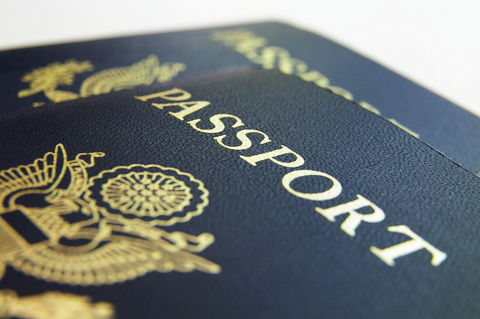 Passports
All U.S. citizens seeking to study abroad for a semester are required to hold a valid passport with an expiration date of at least six (6) months beyond their program's end date and return to the United States. This is in compliance with the U.S. Department of State, and can impact a student's ability to depart for their semester abroad. Should a student need to apply for a passport or renew their existing passport, they can find the information here. Processing times may take 4-6 weeks, therefore we advise students to begin this process as soon as possible once they determine they require an initial or new passport.

International students seeking to study abroad should be mindful of their home country's regulations as well. As with U.S. students, we advise our international students to ensure they have a passport that is valid for at least six (6) months beyond their program's end date and return to their home country, should they not be returning to the United States.
Visas

All students accepted to a study abroad program must secure a student visa to enter their host country for the semester, the exception to this rule being a semester-long program in Ireland or England; should a student be accepted for a year-long program in either of these countries, he or she must obtain a visa. Students will find information regarding visas on their program brochure page, and students must be mindful that they are responsible for completing all necessary documents by the given deadline (either by the Office of International Education or their host country's Consulate). Should a student not complete the visa process in time, he or she will not be able to depart for their semester abroad.

Students must be mindful that it is common practice for passports to be turned in with visa applications at their host country's Consulate. Students must be prepared to be without their passport for a designated amount of time, which is determined by the Consulate. Travel with a passport during this time period is not possible.

Endicott College has a partnership with the Spanish and Italian Consulates in Boston, whereby the Study Abroad Advisor will go on the student's behalf to secure their visa. All visa documents, details, information and due dates are sent to the student after being accepted, and students must adhere to the deadlines as these deadlines are determined by the scheduled appointment times. As with all countries, passports are turned in to the Italian and Spanish Consulates, and remain there until Endicott is notified that all processes are complete. Should passports not be available by the end of the fall semester (for students studying abroad during the spring), they will be retrieved after the holiday and sent to each student via FedEx. Please know passports are returned on the Consulate's time frame, so exact dates cannot be determined. For students studying abroad during the fall semesters (therefore turning in their passport by May 1), these are returned via FedEx over the summer. This typically occurs by mid-July.

Students should refer to their program brochure page to learn of any specific visa requirements, information or instructions. Should the Office of International Education have information to provide students, they will find this in the Visa Application Information tab.