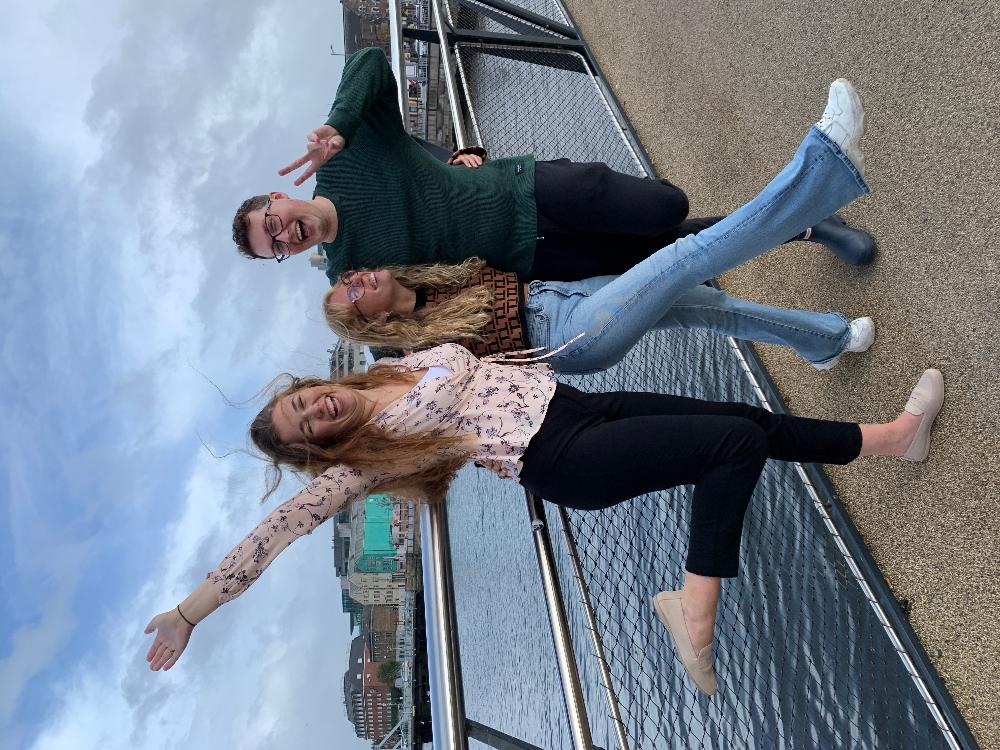 Cork, Ireland

Endicott Education Abroad: Where Will You Go?

At Endicott College, we believe the students are best prepared for our interconnected and globalized world if they are culturally aware, multicultural in their perspectives, and able to understand global issues from various points of view. Education abroad (study abroad & international internships) prepares students for success by offering alternative academic understanding, social & cultural literacy, and life-changing experiences. Through semester-long academic study, faculty-led trips, or 3 to 15-week internships abroad help students gain new confidence and self-awareness, and obtain the skills necessary for success in today's economy.

Thank you for considering education abroad as part of your academic experience at Endicott College. The Office of International Education staff looks forward to working with you to find the most appropriate destination for your major and academic pursuits. Please attend an information session to learn how you can become a Global Gull!
Warren Jaferian
Dean, International Education
Why Education Abroad?
Education abroad (study abroad, study away, and global internships) provide students with important "people-to-people" exchanges enabling knowledge sharing, and an ability to successfully communicate across cultures. Such skills help students collaborate and problem-solve on major issues of the day, and bring new perspectives to their academics, their careers, and personal lives.

Education abroad is an investment in your future. Education abroad experiences provide critical and direct preparation for all areas, disciplines, and careers. Studying abroad helps students to become more independent, take risks, and develop friendships that will last a lifetime. It will help you gain new insights, awaken new passions and pursuits, and develop language skills.

You get out of study abroad what you put in. Research is key in finding the best program for you. Take the time to consider your academic needs, and your career path, and life after college. Think 2–5 years into the future, and imagine the skills and benefits your global experiences might bring to your field, and how you can become an even more qualified candidate. Engaging with local communities is important to getting a better understanding of a country's culture and having a truly unique experience. What happens outside the classroom is as important as what students experience inside the classroom.

Education abroad makes us all ambassadors. Diplomacy is no longer just government to government—it is now artist-to-artist, scientist-to-scientist, and student-to-student. By going abroad, American students give citizens of other countries greater insight into the diversity of the United States. On the flip side, when international exchange students receive a warm welcome in the United States, their positive impressions of the United States increase dramatically. As Ambassador Caroline Kennedy states: "Study abroad is something that you can do for yourself and your country."
Globalization is here to stay. All students will work in our interconnected global world and are best prepared when they study or intern abroad.
"I haven't been everywhere, but it's on my list." Susan Sondheim
"Travel is fatal to prejudice, bigotry, and narrow–mindedness." Mark Twain
"The further one travels, the less one knows." The Beatles