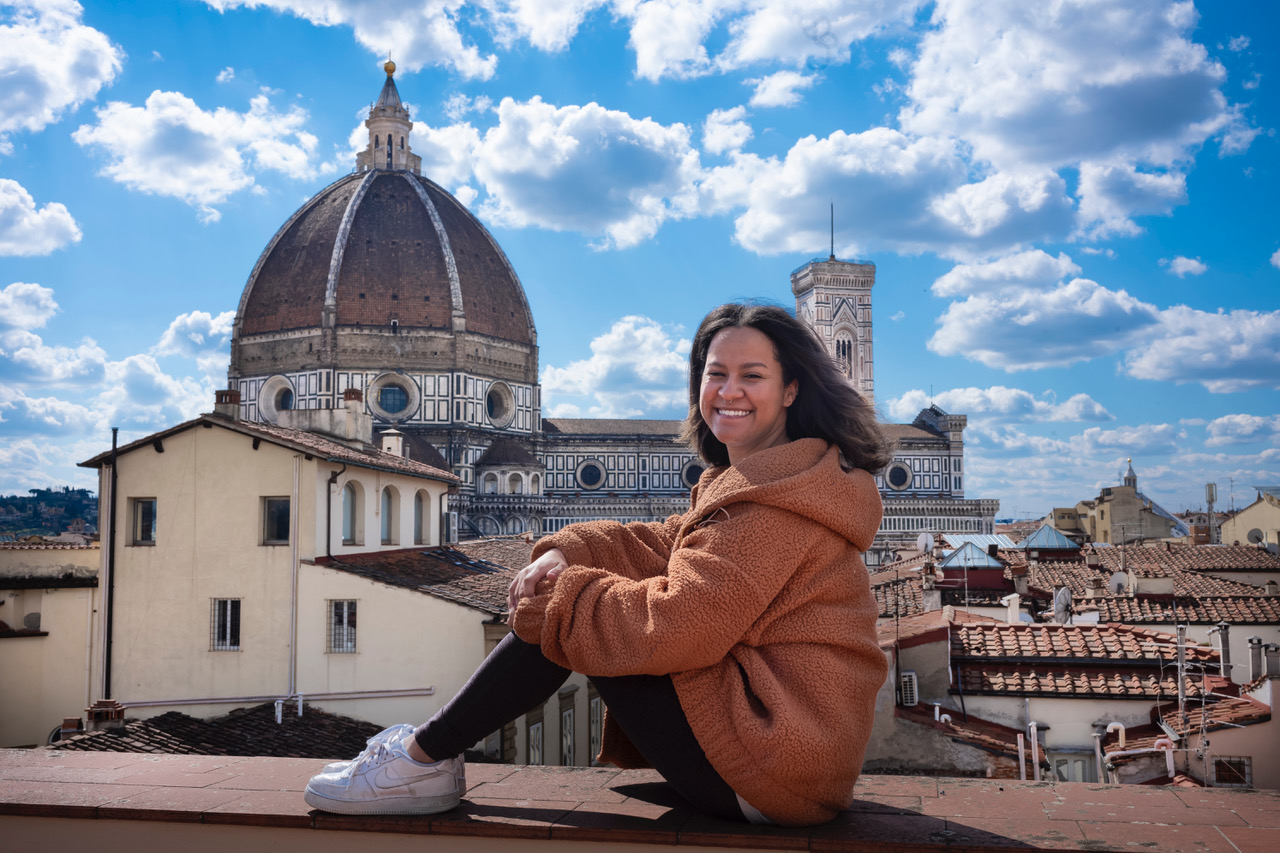 An Endicott "Global Gull" studying abroad in Florence, Italy

Endicott Education Abroad: Where will you go?
At Endicott College we believe the students are best prepared for our interconnected and globalized world if they are culturally aware, multicultural in their perspectives, and able to understand global issues from various points of view. Education abroad (study abroad & international internships) prepares students for success by offering alternative academic understanding, social & cultural literacy and life-changing experiences. Through semester-long academic study, faculty-led trips, or 3 to 15 week internships abroad help students gain new confidence and self-awareness, and obtain the skills necessary for success in today's economy.

Thank you for considering education abroad as part of your academic experience at Endicott College. The staff in the Office of International Education looks forward to working with you to find the most appropriate destination for your major and academic pursuits. Please attend an information session to learn how you can become a Global Gull!
Warren Jaferian
Dean, International Education
Why Education Abroad?
Globalization is here to stay, and students who want to work in our interconnected global world should study or intern abroad.
Despite the inevitable increasing global competition for jobs, American graduates lack the international experience, language capabilities and cross-cultural communication skills necessary to succeed in the global economy.
Making education abroad a part of their college education is the most effective and accessible means for students to develop needed skills because it pushes a student to get out of her comfort zone to experience another culture, language, environment and education system. It teaches students to appreciate difference and diversity firsthand, and enables them to recognize — and then dismiss — stereotypes they may have held about people they had never met.
Learning how to interact with people from other countries and cultures equips future leaders in all sectors to address urgent issues — from curing diseases and finding energy solutions, to fighting terrorism and hunger — shared across borders.
Alan Goodman, President
Institute of International Education
"Study abroad is a powerful vehicle for people-to-people exchange as we move into a new era of citizen diplomacy." Former First Lady, Michelle Obama
"Travel is fatal to prejudice, bigotry, and narrow–mindedness." Mark Twain
"The farther one travels, the less one knows." The Beatles